Today's full Moon reached maximum brightness in sidereal Sagittarius at 1:31 am PDT (June 17, 2019), in Moola nakshatra. In the galactic center, this full Moon is literally in the middle of a very polarized sky. The chart below shows this extreme polarization, with Moon joined by two malefics, Ketu and retrograde Saturn, opposite Sun, Rahu, Mars (the other 3 malefics) and Mercury. Jupiter and Venus align in opposition on the Taurus-Scorpio axis.
Sagittarius
With the Sun in Gemini and the full Moon in Sagittarius, we get a chance to experience the contrast between our intellectual, analytical, and flexible side and our more inspired, philosophical, and perhaps even dogmatic side. Sagittarius is a sign of inspiration, ruled by Jupiter, and is a place where we often take action (fire sign) over principles and beliefs that we believe in.
Gemini, on the other hand, is an airy dual sign ruled by Mercury, the planet of the intellect. During the Sun-in-Gemini cycle we may find ourselves more mobile and flexible than usual, more social and communicative. The malefics joining the Sun, however, can add intensity to our communication style this month, but hopefully are aimed at helping us to purify and strengthen ourselves as we shine light in the dark corners.
With Moon, Ketu, and Saturn in Sagittarius, we should be able to see where we went wrong in the past (Ketu), as far as taking a stand over principles, and also where we need to be more committed in the future (Saturn).
Moola Nakshatra
The full Moon was at 1°47' of sidereal Sagittarius, aligning with the Vedic nakshatra Moola (or Mula), "the root." With the full Moon here amplified by all the conjoining and aligning planets, we have a great opportunity to get to the root of some core issues. The planets bring forth lessons to help us to grow, and behind every challenge there is an underlying cause or origin. Sometimes the origin of a certain karma we are experiencing may be from a past action in this life, or a past lifetime. It's okay if we aren't aware of the exact circumstance that created our present situation, but it's important that we pay attention to the lesson that is being shown to us.
Five Malefics Joining
The so-called "malefics,"— Sun, Mars, Saturn, Rahu and Ketu — are the grahas or planets that attempt to teach us our karmic lessons through more challenging means. The Sun is like the divine father, and yet, like a father, he can feel tough as he teaches us, his powerful rays sometimes burning as they attempt to purify us of negativities. Mars, the planet of strength, compels us to strengthen ourselves through discipline or by asserting ourselves against challengers, calling forth our inner warrior. Saturn, like an old wise person, reminds us that time will pass and our actions will have long-term consequences, thus compelling us to work hard and endure stress and pressure.
The nodes, Rahu and Ketu, are the "shadow planets." We cannot see them as they do not have planetary bodies like the others, but we see shadows appear over the Sun and Moon when they align with the nodes during eclipses. They relate to some of our most subconscious karma, the places where we are often confused, and their lessons take the longest to learn. These lessons become more obvious and pointed during "eclipse season," which is currently upon us.
Look for the exact alignment of Saturn and Ketu on June 23rd (mean node calculation). This will be a critical moment for balancing the lessons of the past with the plan for the future. Stay as present, mindful and grounded as possible to yield positive change, instead of implosive force.
Oncoming Eclipses
We are in the orb of the eclipses already, as Sun and Moon are joined the nodes, and we are approaching the partial solar eclipse on the New Moon of July 2nd, 2019. The eclipse will be visible only from South America and the southern Pacific, but its effects will be felt by all of us. You may already be experiencing some disruption or disturbance in the areas of your life indicated by Sagittarius and Gemini in your natal chart. It is important to pay attention to the challenging energy that is arising, and examine where you can improve yourself in order to meet this energy better.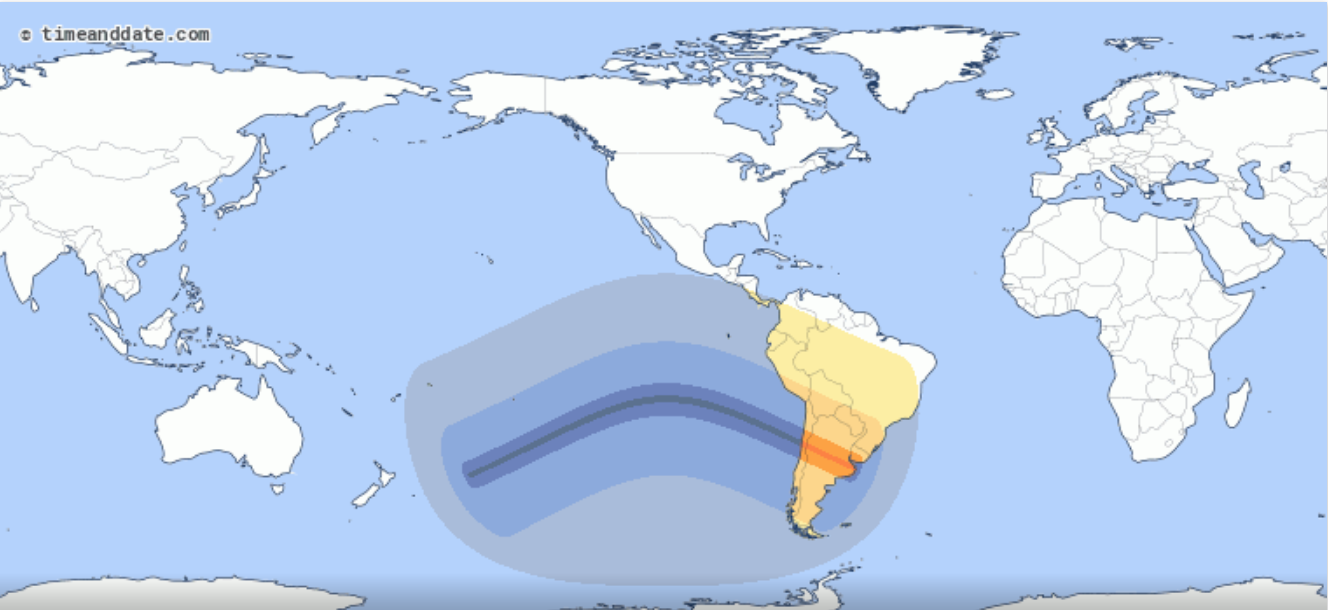 The second eclipse of this set will be on the Guru Purnima full Moon of July 16th. This partial lunar eclipse will be visible from much of the world. It is best to focus on spiritual practices on the days and times of the eclipses, and avoid making any important decisions under stress, duress or confusion. Self-inquiry and insight can lead to some real transformation, however, if you apply yourself to your practices throughout the eclipse season.
Solstice
We are also approaching the solstice on Friday, June 21st. This will be the longest day of the year in the northern hemisphere and the shortest day in the South. The Sun is at its most northern course and dominates the days during this time, burning and purifying a lot in its path and offering abundant energy for outward action and leadership. In the south, this may be the most inward time of year, as the darkest day comes with the fewest hours of sunlight. As we follow nature's rhythms, we may experience our own "peak" of sorts as we reach this turning point in the planetary cycle.
Eclipses are powerful times to receive a Vedic astrology reading, looking closely at yourself and your karma and being willing to work with the planetary energies. You can request an Initial Reading if this is your first reading with me (which will include looking at your life karma and the eclipses), or an Eclipse Reading if we have worked together before.