Current Vedic Astrology News,
Moon Cycles & Transits
Somya Devi Vedic Astrology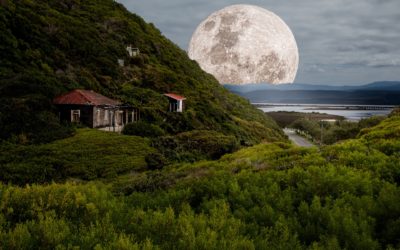 The Moon waxes toward fullness with the Full Moon in Virgo this Friday night, with the Moon coming fully opposite the Sun on March 31st, at 5:37 am PST. The full Moon culminates at 16° sidereal Virgo. There's a screenshot below from an astronomy app to show you where...
read more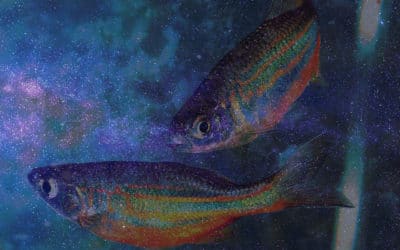 New Moon in Pisces This Saturday the Sun and Moon join in Pisces to begin a new lunar cycle, at exactly 6:12 a.m. PDT on March 17th. They coincide in Purva Bhadrapada nakshatra, the Vedic star-sign that bridges Aquarius and Pisces. This is truly a turning point in the...
read more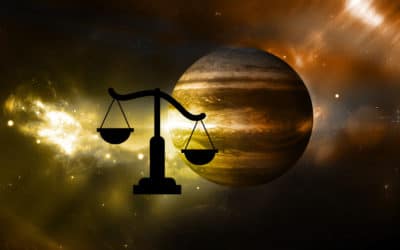 Jupiter Retrograde Begins: Hold-Ups in Education and Movements for Equality For the last several weeks, Jupiter has been slowing down as he approached the last degrees of sidereal Libra. He is now at a near-full stop, around 29° Libra, and will begin the slow back-up...
read more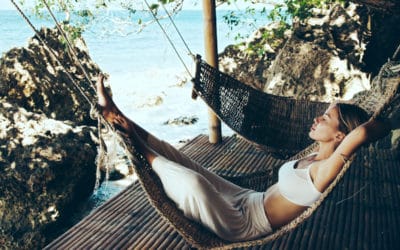 Full Moon with the Power of Pleasure This month's Full Moon will peak in Leo on Thursday, March 1st, at 4:51 pm PST, near the bright star Regulus. It falls in the Vedic nakshatra called Purva Phalguni, a star-sign related to rest, relaxation, and pleasure, ruled by...
read more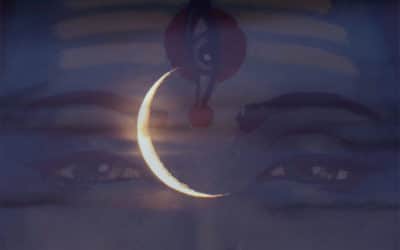 The planetary energy is all focused around Aquarius right now, as Sun and Moon join both Venus and Mercury there on Wednesday night, a dark Moon night that will bring in a new lunar cycle as well as a partial solar eclipse. The three outer planets, Mars, Jupiter, and...
read more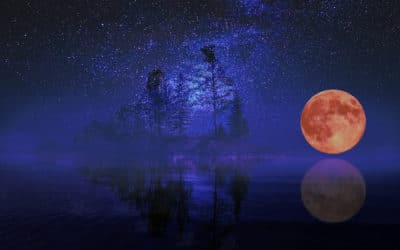 Has anyone else been feeling the tension mounting for the last week or two? My life generally feels pretty smooth, and thanks to my practice I am able to cope with the little waves and bumps that add more stress to life. But for some reason, when the eclipse seasons...
read more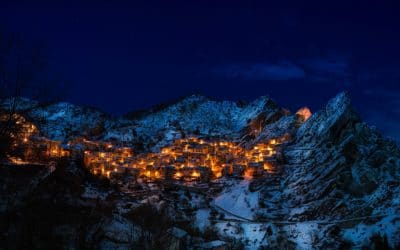 The new lunar cycle begins with a new Moon in Capricorn on the dark night of January 16th. The Sun and Moon join at 6:17 pm PT, at 2° sidereal Capricorn, closely joining Venus at 4°, and in the same sign as Ketu, the south node, signaling the approach of an oncoming...
read more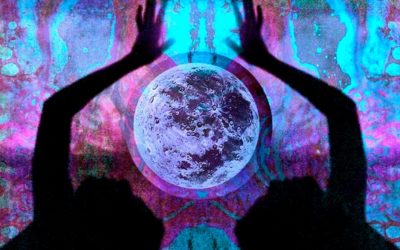 New Years Full Moon Many blessings for the new year, astrology lovers! This lunar cycle will peak with a full Moon at 17° sidereal Gemini, on January 1st at 6:24 pm PST. On both December 31st and January 1st the Moon will wax into fullness, fully reflecting the light...
read more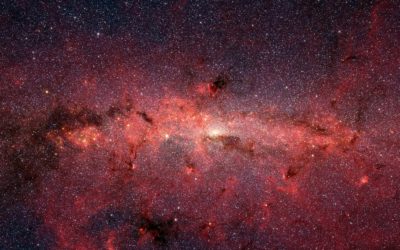 New Moon in Sagittarius in Mula Nakshatra This Sunday, December 17th, we begin a new lunar cycle at 10:31 pm PST with the Sun, Moon, and Saturn aligning in early sidereal Sagittarius. This Sagittarius cycle will lead us into the new year, with the Moon reaching...
read more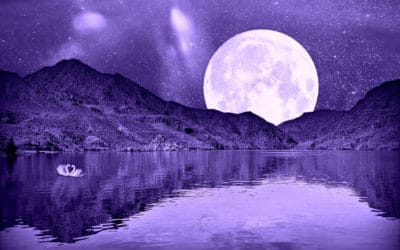 Full Moon in Taurus December 2017 Rohini The Moon reaches peak fullness this Sunday, December 3rd, at 1:13 pm PST. This full Moon falls in Rohini nakshatra, in the middle of sidereal Taurus, opposite the Sun and Venus in sidereal Scorpio. The full Moon in Taurus...
read more