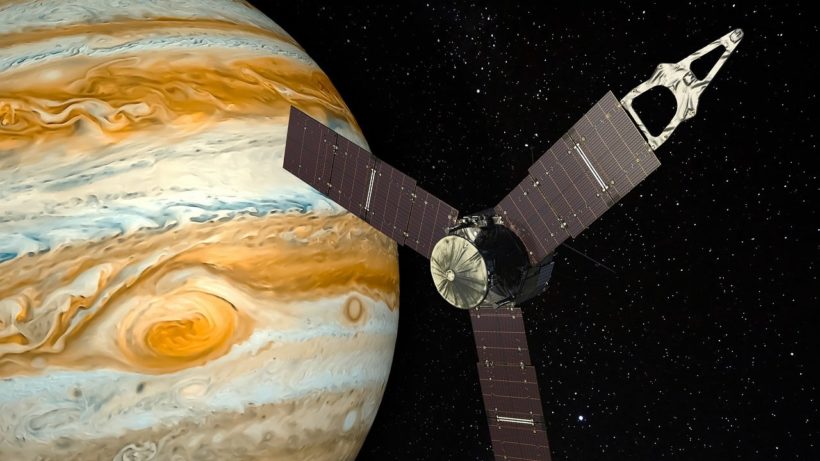 Jupiter has been in retrograde motion since February 5th, and comes to a stop today before beginning direct motion again for the rest of the year. Over the last few months his apparent backwards motion has made us rethink our values and philosophy, as well as our educational course and relationships with gurus and teachers. After today, that inward reflection will turn into more direct action again, and we will find opportunities opening up around higher learning as well as inspiration.
You may have felt particularly slowed down or inwardly-turned if you are ruled by Jupiter — either Sagittarius or Pisces as your Vedic rising sign — or if you have Jupiter on your ascendant or joined your Moon or ruling planet. If Jupiter is a raja yoga (auspicious) or dhana yoga (wealth) planet for you, it's likely that things will start picking up for you again.
If you've been reconsidering your educational direction or thinking about going back to school over the last few months, Jupiter's direct motion helps to open up those opportunities. This summer will be a good time to enroll (in general, but always take your personal natal chart into consideration) and begin new educational pursuits or seminars.
Over these last months Jupiter has had rulership over both Venus and Saturn, who were transiting Pisces and Sagittarius, as well as Mercury, Sun and Mars, who passed through Pisces for about a month each.  Jupiter is the planet of hope and optimism, so his backwards motion may have dried up our enthusiasm and positive outlook a bit. Now is a great time to come back into alignment with your faith and your trust in the universe.
Jupiter will spend the next few months finishing his course through sidereal Virgo, before transiting into Libra in mid-September. If you missed the Jupiter in Virgo forecast for your sign, be sure to join my mailing list to download now. Keep an eye out for the new forecast for Jupiter in Libra, due out around September.