Vedic Astrology, Ayurveda, & Massage by Somya Devi
I experienced the nourishing and revitalizing power of Mother Nature and her healing energies when I moved to Kauai just after graduating college at Brown. Studying life, nature and astrology there, I found a new rhythm of living and an orientation towards holistic health, physical, mental and emotional clarity. Soon after, I met Amma, "the hugging saint" from India, whose love and guidance on meditation, daily practice, and service inspires me greatly. In 2007 I began my training in Ayurvedic Body Therapy and continued my Massage Certification the next year, which included many different modalities. Since then I've had the opportunity to study and offer healing services at many healing sanctuaries throughout the world, including in Kauai, Ecuador, Harbin Hot Springs, and at ashrams, spas and clinics in California and India. This has given me the opportunity to deepen my spiritual practice while volunteering service. My holistic health approach has a foundation in Ayurveda and yoga, and I am a certified Ayurvedic Wellness Counselor through the Kerala Ayurveda Academy. I am certified in Vedic Astrology through the American Academy of Vedic Art & Science (Level II, B.A.; ACVA Approved). I currently live and work in Marin County.
My Work
I offer personalized consultations in Vedic Astrology (Jyotish) based on your birth time and place. Using the ancient "science of light" we will examine your personal natal chart and life course, as related to the planetary positions at birth and in the present. We examine all the major life themes and chapters and the associated karma as outlined by the chart. I offer general life readings, as well as Relationship, Career, Moon/Psychology, or Current Transit evaluations.
You will learn your "birthstar" and see how your Vedic chart is different than your Western "Sun sign" (Vedic astrology uses the sidereal zodiac, and you may find that you are a different sign than you've thought). My goal is to help you to learn and understand better ways to approach your challenges and to harness your strengths.
Save
Save
Save
Save
Save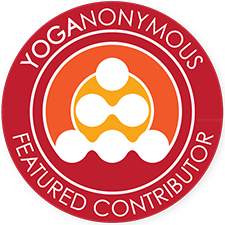 I am a Featured Contributor on the Yoganonymous yoga news site,
publishing Full Moon, New Moon, and Major Transit Reports.
I also offer integrated-modality therapeutic massage. My intention through this work is to meet your needs through caring attention, activating the self-healing potential within, so that more health and wholeness can be realized. I offer a balance of structural/muscular work, loving energetic attention, and breath awareness coaching.
I offer a deeply attentive presence with each client, empathizing and tuning in to what you need specifically. A massage session will incorporate my knowledge of Ayurveda, and techniques such as stretching, myofascial release, energy work, or deep tissue when appropriate. I approach massage with the intention to nourish the whole body, mind and spirit and share the gift of slowing down, allowing your system to relax and rejuvenate towards optimal coherence and well-being.
I can offer a session that integrates various modalities, or one specifically in the mode of Swedish, Ayurvedic Massage, Deep Tissue, Pre-Natal, Reiki, Craniosacral Balancing, or Polarity Therapy Energy Balancing (3 sessions – Core, Heart, and Diaphragm Release).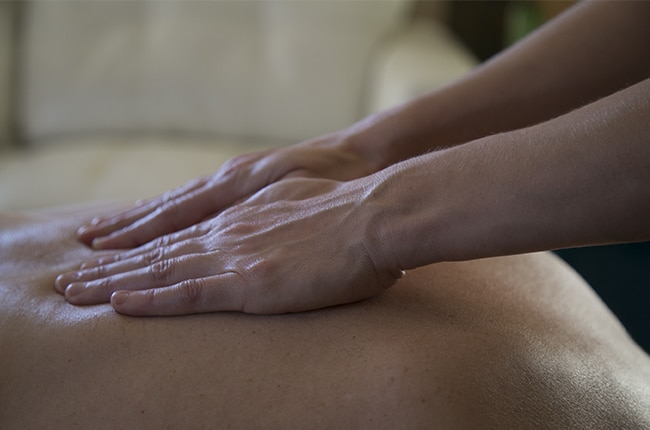 I am now happy to include Ayurvedic Wellness Coaching among my healing services. When working with my massage clients, I often observe ways that they could benefit from the wisdom and practice of Ayurveda. Ayurveda is a unique health science for understanding and managing wellness in the body, mind, and spirit. It is an integral sister science to yoga and Vedic astrology. Ayurveda respects and focuses on the uniqueness of each individual body-mind in addressing health and wellness. By emphasizing prevention, Ayurveda empowers everyone to take responsibility for their own well-being.
In an individual Ayurvedic Wellness Coaching session, we will begin by discovering your unique body-mind constitution, by observing patterns in body and mind and conversing about your health, diet, and routines. This includes an 8-fold physical assessment and pulse reading. With an understanding of your individual constitution, I will offer general dietary guidelines and help you to understand what foods, herbs, spices and daily routines can best support your unique path to balanced health and wellness. We will work together to develop a simple protocol that you can integrate into your daily life to improve your quality of living and feeling.
For additional support as needed, I also offer Abhyangha (Ayurvedic oil massage), Shirodhara (warm oil application over the third eye), Svedena (herbal steam or bolus treatment), and Basti treatments (oil or ghee bath over the eyes, heart, back, or organs). We can also work together to develop a personal seasonal cleanse regime, or a Panchakarma protocol (a deeper level of Ayurvedic cleansing and treatment). Please inquire for more information.
American Academy of Vedic Art & Science
San Francisco, CA
Bachelor of Arts (B.A.) in Vedic Astrology
Associates of Arts (A.A.) in Vedic Astrology
Ayurvedic Institute (with Dr. Vasant Lad)
Albuquerque, NM
Pulse Diagnosis
Marma Point Therapy
Kerala Ayurveda Academy
Fremont, CA
Ayurvedic Wellness Counselor (A.W.C.)
Panchakarma Technician
California College of Ayurveda
Grass Valley, CA
Ayurvedic Body Therapist (A.B.T. I)
Phillips School of Massage
Nevada City, CA
Certified Massage Therapist (C.M.T.)
Bruce Burger (Heartwood founder)
Garberville, CA
Polarity Therapy Energy Balancing
Calistoga School of Massage Therapy
Santa Rosa, CA
Pre-Natal Massage Therapy
Harbin School of Healing Arts
Middletown, CA
Anatomy: Bones & Muscles and Body Systems
Craniosacral Balancing
Massage Boosters
Nirvana Kendra
Amritapuri, India
Reiki I & II Attunement
Brown University
Providence, RI
Bachelor of Arts (B.A.) in International Relations & Classics
Save
Save