The Sun and Moon will join at 10° sidereal Libra this Sunday night, October 24th, at 8:39 pm PDT. This Dark Moon night commemorates the Hindu holiday of Diwali, the festival of lights. October 27th will actually be the third but main night of celebration of this festival, which begins on Dhanteras on October 25th.
Libra cycle
The New Moon in Libra will begin a Libra cycle, compelling us to find balance, harmony, beauty, and compromise. Venus will have just left his own sign of Libra, a couple of hours before the New Moon, but has been strong there the last several weeks and during most of the Amavasya dark Moon phase leading up to the exact New Moon moment.
One thing to note about the Libra cycle is that the Sun is considered neecha or naturally debilitated there, so self-care becomes especially important during a Libra cycle. Since the Sun relates to our sense of strength and vitality, and Libra is the sign of compromising (or over-compromising) with others, it is possible that our own strength becomes diminished as we elevate the level of energy and attention we give to those around us. Caring for others doesn't necessarily translate to depleted health, but it can when we overemphasize the outer world and others to the point of neglecting our own self-care.
This is a very important time of year to nourish ourselves, and our inner light, as the outer light is descending. At the beginning of this cycle, set an intention for a mindful self-care routine this month. Light some candles (or turn on your electronic ones) for Diwali on the Dark Moon night, and if possible, take some time each day to offer yourself some time to nourish and honor your personal light. Self-care practices can include yoga, meditation, chanting, art, or self-abhyangha (oil massage). You can also make some herbal tea to nourish yourself during this vata (cold and dry) season.
Swati Nakshatra
This New Moon joins the Sun in Swati nakshatra, a nakshatra that is also known to add to vata conditions, as it gives the power to scatter like the wind, so be aware of restlessness this Dark Moon night. It is ruled by Lord Vayu, wind embodied, and is symbolized by a young plant blowing in the wind, both flexible and strong amidst it. It can be translated as the "priest" or the "sword" and carries hidden spiritual potential from its association with Rahu. The male buffalo is the animal symbol for Swati nakshatra.
Venus, Jupiter and Mercury
These three benefic planets will be traveling together in sidereal Scorpio from October 26th through November 4th, when Jupiter transits into Sagittarius. The conjunction of these three planets creates a Sarasvati yoga during certain times of day, which could offer auspicious muhurtas (moments) for initiating artistic, educational or spiritual activities. If you were born with a Sarasvati yoga in your natal chart, you may find it more activated during these times.
Jupiter in Sagittarius
On November 4th, we will experience a major movement in the cosmos, as Jupiter transits from Scorpio into Sagittarius. Because the outer planets move slower, they spend longer in each sign, so this transit is important because it will take effect for over a year while Jupiter travels through his own sign. Generally that brings strength to a planet, but with the current conjunction with Saturn and Ketu, also in Sagittarius, we could see an intensification of strange and radical ideologies vying for their place on the world stage.
Dhanteras and Diwali
On the new Moon of the Hindu month of Ashwin (this month), we celebrate Diwali, the festival of lights. The festival begins this year on Friday, October 25th (North America), on the 13th waning Moon phase of the previous cycle. This day is known as Dhanteras, or Dhanvantari Tryodashi, the celebration of the birth of Lord Dhanvantari, the father of Ayurvedic medicine. If you practice any healing tradition, especially Ayurveda, this is a good day to give thanks and call in auspicious blessings to your healing path or practice.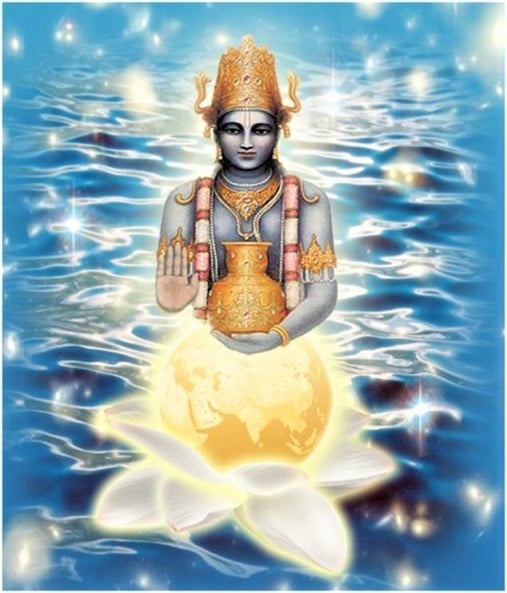 Diwali is strongly associated with the Goddess Laxmi, and is a powerful time to connect with her, calling in her blessings for both material and spiritual prosperity. Dhanteras commemorates the day that Lakshmi emerged from the milk ocean in Vedic lore. In India, it is customary to purchase metals on this day — anything from jewelry to new statues to kitchenware (excluding iron), especially silver and gold — as a part of celebrating Lakshmi and calling in more prosperity. The metals can then be offered to your altar and will absorb and amplify the benefits of worship performed over the few days of Diwali.
We celebrate Diwali while the days are getting noticeably shorter and darker, and it is a time to invite more light into our lives, our hearts, and our world. This festival celebrates the victory of light over darkness, which is something to rejoice in and have faith in, even if we can't outwardly observe it sometimes. Creating positive vibrations internally is the best way to begin growing and spreading them externally.
Diwali also commemorates Lord Ram's and Sita's return from exile after fourteen years (a story from the Ramayana). Lord Ram embodies the highest qualities of dharma, devotion, compassion, courage, and leadership. Diwali is also the start of a new lunar cycle, so it's a great time to go within and summon these qualities to awaken and live through you.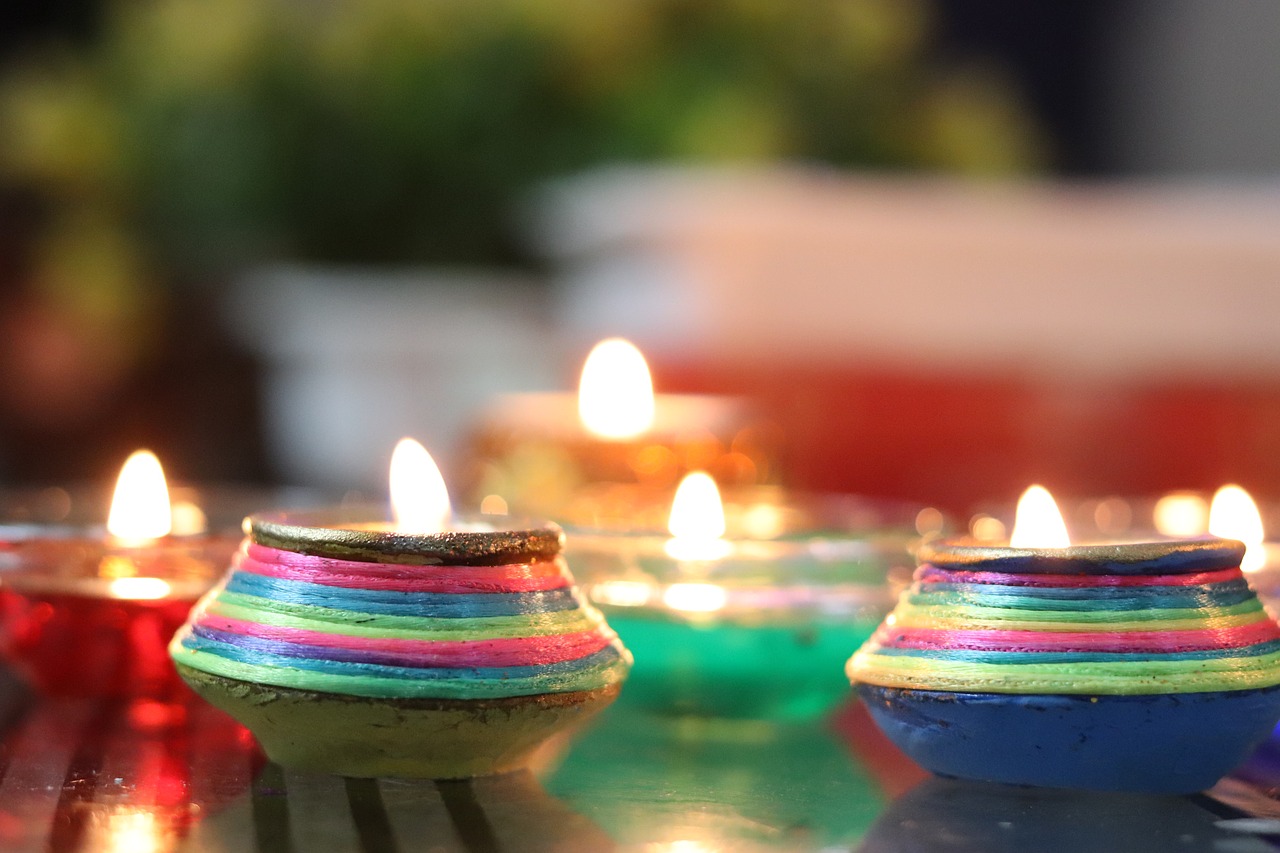 Diwali (also seen as Divali, Deepawali or Deepavali) comes from the Sanskrit words deepa (light) and avali (row). It is traditional to light candles throughout Diwali (opt for electronic tea lights if you're in a fire danger zone!), inviting the highest light into our homes and lives. The candles are lit to remind us of the inner divine light in us all. Though one flame can be used to light many others, it is not diminished by sharing its power of illumination. We can pray for the peace and happiness of all beings, and each one's awareness of their inner light.