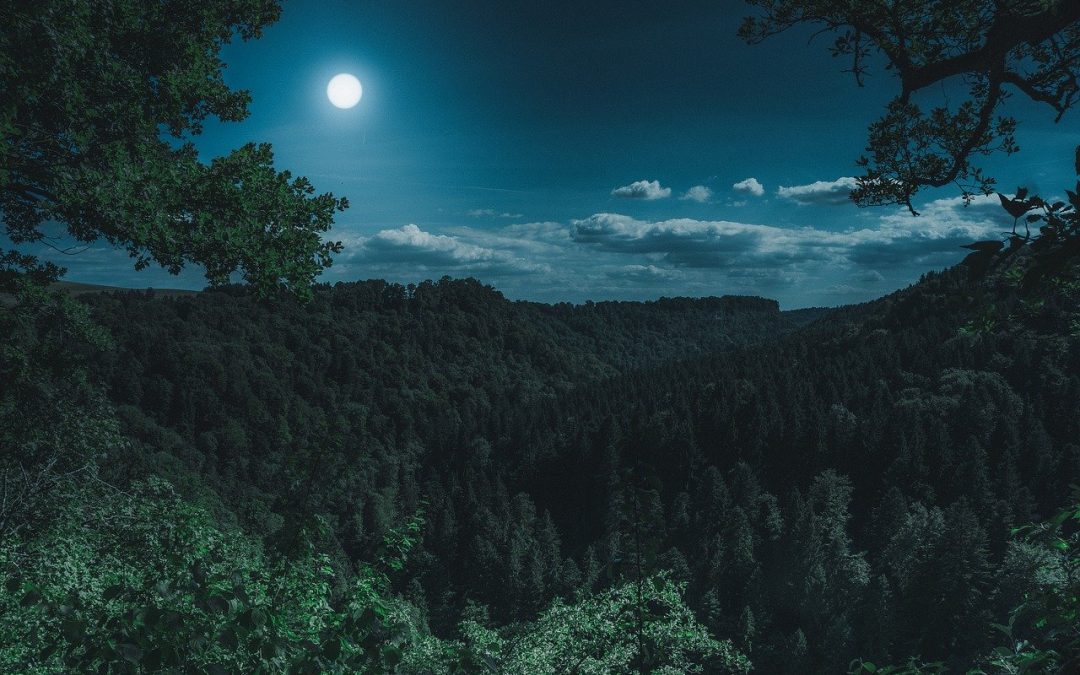 Full Moon February 2020
The full Moon in Cancer is Saturday night at 11:33pm PST. Opposite Sun and Saturn, and aspected by Mars, emotionality is high this weekend. Your heart may be feeling extra sensitive but also a lot of pressure and a hint of volatility. Try to get clear on what is really important and let your open heart shine from that place.
Ashlesha Nakshatra
This full Moon aligns with Ashlesha nakshatra, at the end of sidereal Cancer. This is a powerful spiritual star-sign that relates with awakening kundalini and other energies from below the surface. Watch out for getting stirred up about something without doing a deep dive into yourself to find the source. Ashlesha's deities are the nagas (serpent energy) and its planetary ally is Mercury.
Venus Exalted
Venus remains exalted in Pisces for most of this month (February 2nd-28th). Though this could theoretically be a good alignment for Valentine's day, it's actually likely to test any love relationship that isn't grounded in a shared belief system or higher principles and purpose.
Jupiter
Pisces' ruler Jupiter is now strong in his own sign of Sagittarius, since early November. Joining Ketu here (now in Mula), we will be compelled through this transit to investigate the source of our belief systems, root out anything that is false, limiting, or simply out-of-date, and let go of past ideas that no longer serve. Simultaneously, it is a good time to go deeper into the source (i.e. texts, history, tradition) of those beliefs and philosophies that do support us.
Jupiter will remain in Sagittarius through March 29th when he'll transit into Capricorn, joining Saturn and Mars. He'll begin retrograde motion on May 14th, and transit back into Sagittarius on June 29th, remaining there again through November 18th. He turns direct on September 12th. Ketu will join for most of that time until he leaves Sagittarius for Scorpio on September 23rd.
Saturn
Saturn has finally returned home to his own sign of Capricorn, making his transit there on January 23rd. He gains a lot of strength in his own sign and will be applying the pressure to make us all look at our responsibilities and commitments, and work hard to create more supportive structures in our lives. Saturn will spend a good five years between the two signs he rules, Capricorn and Aquarius.
You'll feel his affects even more strongly if you're running a Saturn dasha, or depending on your lagna (ascendant in your Vedic chart). If you were born with Saturn in sidereal Capricorn (1961-63, 1990/91-93), this begin's a Saturn's return for you. If you have your natal Moon in sidereal Aquarius, this begins your Sade Sati (7 years of Saturn), and if your natal Moon is in sidereal Scorpio, your Sade Sati is over, congratulations!
Kala Sarpa
After Mars' February 7th transit into Sagittarius, this puts all planets except for the Moon either on or to one side of the Rahu-Ketu axis, making the sky ripe for Kala Sarpa yoga cycles. We'll experience the first of these starting February 17th when Moon enters Sagittarius. These will last for half of each Moon cycle through July 15th when the Sun enters Cancer. This will bring on a stronger nodal presence, which can feel like heavy intensity, especially for those running a Rahu or Ketu dasha.
Be sure to check out my list of Important 2020 Dates in Jyotish here.