New Moon in Virgo
The new lunar cycle begins Tuesday, September 19th, at 10:30 pm PDT, with Sun and Moon in sidereal Virgo. After a couple of months full of a lot of emotion and fire with many planets (and eclipses!) in Cancer and Leo, we have a chance to ground out a little bit more under the influence of earth-sign Virgo. Virgo is ruled by Mercury, the planet of the intellect, which brings a more practical and impartial nature to our energies this month. There is opportunity for curiosity and learning. The cycle begins in the Vedic nakshatra called Uttara Phalguni, which reminds us to take time in relaxation in order to re-kindle our productive energy.
The placement of Mercury and the nodes at the time of the Dark Moon, however, continue to make for a strong amount of "shadow" and subconscious energy to be present. Mercury, the lord of Virgo, will be in the 12th house from the Sun and Moon, and joining closely with Mars, showing a lot of intensity in the subconscious and potential for feeling disconnected. This New Moon also occurs under a full kala sarpa yoga, an alignment in which all seven planets are in between the two nodes of the Moon, Rahu and Ketu, in the cosmic circle.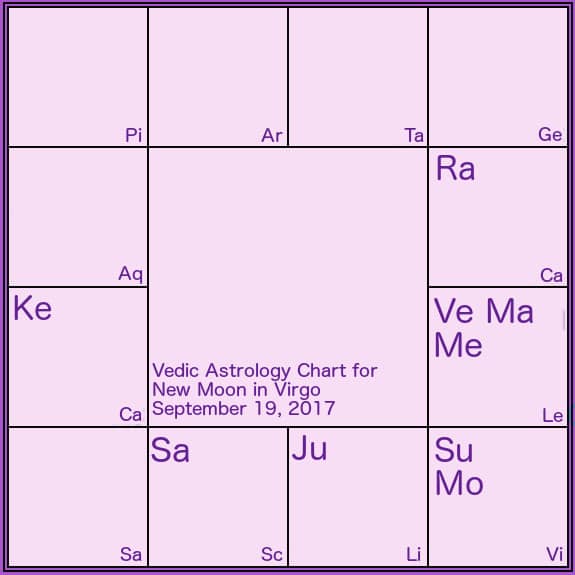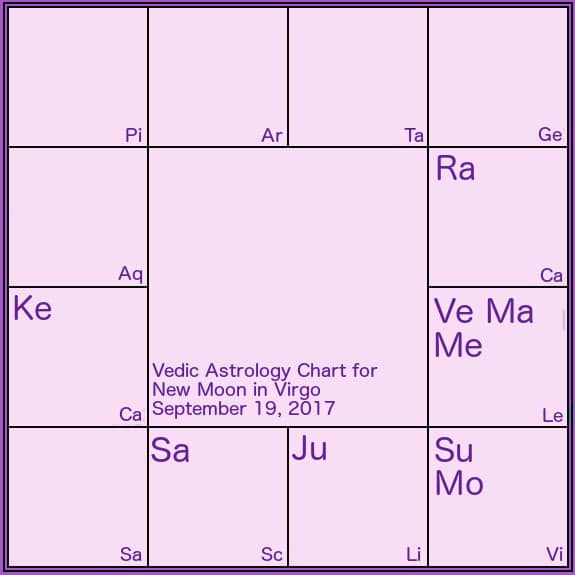 Kala Sarpa
The kala sarpa yoga can be translated as "black snake" or "serpent of time." The Moon transits the entire zodiac each month, so for two weeks of each month Moon will be on the other side of this axis, breaking the kala sarpa yoga, but for half of the month all planets will fall on one side of the "black serpent." This will occur frequently over the next several months, when all seven planets will be situated to one side of the nodal axis (see photo) for half the month. The Moon transits the entire zodiac each month, so for two weeks of each month Moon will be on the other side of this axis, breaking the kala sarpa yoga, but for half of the month all planets will fall on one side of the "black serpent."
When this alignment occurs, more of the shadowy and subconscious energy represented by the nodes is present. We may expect to be more introverted during this time, but it is also possible that more disruptive events can occur. People who are born under this alignment tend to have many "heavy" experiences throughout life. There can still be many positive and auspicious events during this time as well (or for those born under a kala sarpa yoga), but they tend to come after or despite some hardships or challenges.
Look for this yoga to occur for half the month from now through January of 2018. We experienced a similar occurrence last year (2016) from roughly September through January. This doesn't happen every year, but we happen to be in a time where both Jupiter and Saturn, the slower-moving planets, are both to one side of the nodal axis. Thus this alignment occurs when the faster-moving planets, Sun, Mars, Mercury, and Venus, (plus Moon for half of each month) are also on one side of the axis.
Navaratri
Thankfully, there is a wonderful opportunity at hand to get in touch with the shadowy, subconscious energy of the nodes, through ritual worship and practice offered by Navaratri, the "nine-night" festival of the Goddess, which begins on the first day of this lunar cycle. This is a Hindu festival dedicated to worshiping the Goddess, Devi, in her many forms, for nine days and nights. As the night represents darkness and ignorance, we pray to her to help reveal and remove our shortcomings, bestow blessings, and confer wealth and knowledge. We face the darkness and call on the Divine Mother to remove it and let the atman, or the pure divinity within each of us, shine forth.
Navaratri worship can include creating a special altar to the Goddess, and making daily offerings including flowers, food, incense, light (a flame), ghee, as well as prayer, meditation, mantras and bhajans (devotional songs). The Devi Mahatmya (a.k.a. Chandi Path), the story of Durga, is a traditional text to read throughout this festival. Occurring in the fall-time in India and the northern hemisphere, this Navaratri also coincides with the harvest season, and is a time to give thanks for the abundance of the harvest and pray that it carries us through the winter season.
In many places, the first three nights of Navaratri are dedicated to Goddess in the form of Durga or Kali, warrior goddesses who help us to cleanse our impurities, the next three to Lakshmi, goddess of prosperity and devotion, and the last three to Sarasvati, goddess of wisdom. In other traditions, there are nine different forms of the Goddess honored on each of the nine days and nights. Be sure to follow me to receive daily updates throughout the festival!
Nodes Have Changed Signs
Since the onset of the eclipse cycle in early September, the nodes, Rahu and Ketu, have fully transitioned from the Leo-Aquarius axis to the Cancer-Capricorn axis. This completes one year-and-a-half transit as it begins another. From now through March of 2019, we will experience Rahu in Cancer and Ketu in Capricorn. The obsessive, insatiable Rahu in Cancer will cause us to experience a heightened state of emotionality throughout this time, with perhaps overwhelming sensitivity at times. The confusion of the nodes impels us to take time to get a better understanding of our hearts, and much will be revealed around the eclipse cycles that come in January-February 2018, July-August 2018, and January-February 2019.
With Ketu now transiting sidereal Capricorn, we will have to observe our shadows in the way that we balance our emotional nature with our practicality. Ketu in Capricorn could make us resistant to taking responsibility and practical steps for the future, but he will eventually raise self-awareness around any challenges we have here. We can be very self-critical in the area of Ketu's transit, which will also affect each individual where Capricorn falls in the natal chart. Conversely, we may encounter impatience, restlessness, and even lust in the area of life indicated by Cancer in our natal chart, while Rahu transits there. I am happy to offer this Full Report and Forecast for Your Sign Here. (If you're already on the free mailing list, you'll be getting it in your inbox later today!)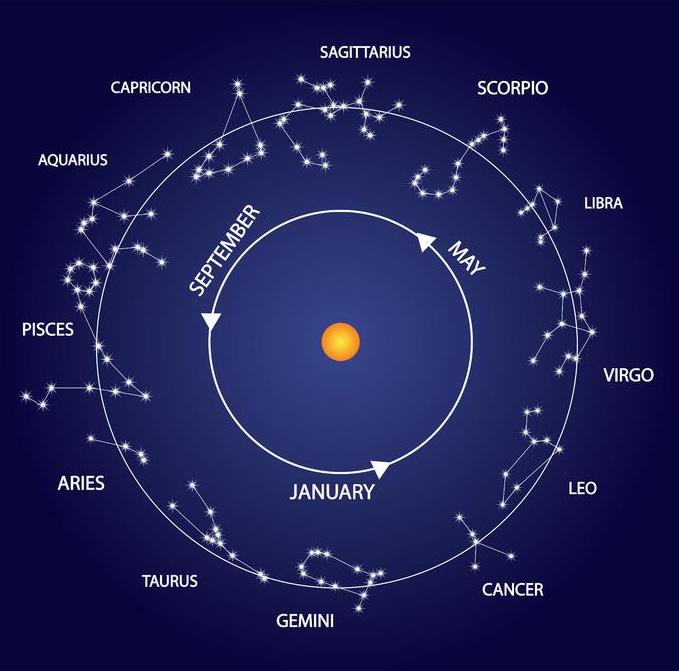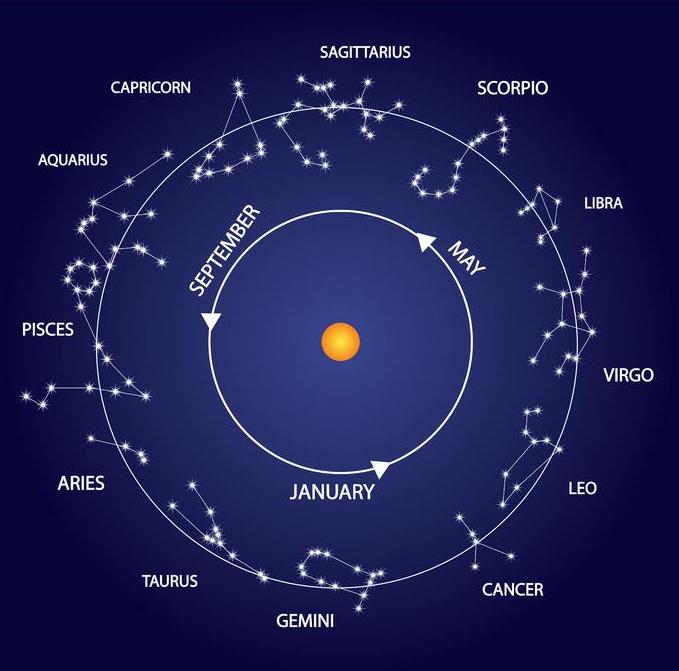 Jupiter in Virgo/Libra
Jupiter has technically transitioned zodiac signs recently, moving from sidereal Virgo's into sidereal Libra's designated slice of the pie-in-the-sky. Virgo is a much larger constellation than Libra, however, and in areas where abundant stars are visible just after sunset, one can see that Jupiter is still traversing the constellation of Virgo. The two do not each take up 30° of the 360° ring of the zodiac, in real observational terms, but rather Virgo takes up more than that portion while Libra covers less. Thus, we may be beginning to feel some energy of Jupiter in Libra (more inspiration for harmony, compromise, and the arts), I believe we are still experiencing a strong quality of Jupiter in Virgo (elevating our desire for organization of life's details).
Also remember, most Western astrologers will say that Jupiter has been in Libra for the last year already, which can cause some confusion. That is based on the tropical zodiac, based on the seasons. Now is a great example of how the tropical zodiac does not correlate with the observable position of the planets and constellations as we see them from earth.
In the Vedic zodiac, Jupiter is still considered to be in the constellation of Chitra, which bridges the designations of Virgo and Libra. This nakshatra correlates with the star called Spica within Virgo (which Jupiter is closely conjunct at the moment), and translates as "the brilliant," as it is one of the brightest stars in the sky. It is the sign of the celestial architect, and does bring forth a strong artistic quality. This is, therefore, a good time to allow your artistic inspiration to shine through, especially through both skillful and intelligent endeavors.
Mercury, Mars and Venus in Leo
Mercury, Mars, and Venus are all transiting sidereal Leo now. Venus in Leo can cause us to bring forth a lot of "me-first" in relationships, while the proximity of Mars and Mercury in this fire sign can lead to arguing, so be especially aware of these tendencies this month. The three are all catching an aspect from Saturn, now moving forward in direct motion in Scorpio, so that could help to add some mature caution to our impulses.
Save
Save
Save
Save
Save
Save
Save