This coming New Moon on March 8th packs a powerful punch, bringing with it a groundbreaking total solar eclipse. This will be the first in a series of eclipses to occur with the lunar nodes, Rahu and Ketu, on the sidereal Leo-Aquarius axis. The nodes moved into these signs at the end of January and will transit here until August of 2017, affecting us deeply in whatever areas of our lives are influenced in our personal charts. We will experience 3 eclipse cycles (pairs of eclipses, one solar and one lunar) during this transit–one now, one in September, and one in February of 2017. (Don't miss my Free E-Book with lots of info on this transit and how it will affect your sign!)
This solar eclipse on the New Moon will set the tone for a tumultuous lunar cycle. The New Moon cycle begins at 5:54pm PST on March 8th, in sidereal Aquarius. The total solar eclipse (peaking around the same time) will be visible from Southeast Asia, most of Australia, the South Pacific and Indian Oceans and Hawaii. The effects will be most perceptible in these areas, but everyone will feel the disturbance at some level.
During the eclipse, the Sun's light will be blocked out as he and the Moon align with Ketu, who casts a shadow of self-doubt and criticism on the planet of vitality. The results will be feelings of confusion and disconnection from our sense of strength, individual power, and our connection with Source (all things represented by the Sun). This is adding to our already diminished sense of personal empowerment that can come while Sun is in Aquarius, the sign of service and humility.
This solar eclipse, as well as the lunar eclipse to follow on March 23rd, will bring up a lot of our personal shadows around the quest for equilibrium between universal service and self-empowerment. This theme will continue through the broader year-and-a-half eclipse cycle we have entered.
At the time of the eclipse, Mercury and Venus join the Sun, Moon, and Ketu in Aquarius. This will add Ketu's feelings of confusion, doubt, and aversion to our collective emotional body (the Moon), to our intellectual and analytical side (Mercury), and to our desirous, pleasure-seeking nature (Venus).
Don't be surprised to see a chaotic departure from inner peace, rational thinking, and cooperative behavior around this eclipse.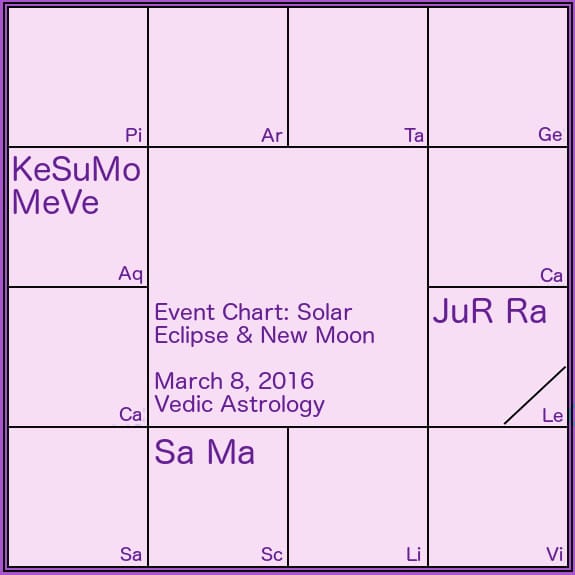 This could be aggravated even more by Jupiter and Rahu, who oppose this New Moon cluster from Leo. Their conjunct energies are causing folks to become more and more amped up and self-righteous over their principles and beliefs. (Polarized election madness!) Saturn aspects the duo from his menacing position, joined Mars, in Scorpio, which puts the pressure on even more.
Mars casts his aspect onto the stellium in Aquarius. This could throw some fuel on the potentially explosive fire of transformation that is happening there with the eclipse. Mars in Scorpio gives us the chance to bring forth our warrior-like courage, which we will need in facing all of the disturbance and potential change arising.
This eclipse occurs with Sun, Moon and Ketu in the Vedic nakshatra called Purvabhadrapada. This star-sign falls on the constellation well-known as Pegasus (on the stars Alpha-Pegasi and Beta-Pegasi), bridging the Aquarius and Pisces regions of the sky. As such its symbol is a funeral cot, or bed, related to the fire of purification. This helps to prepare us to enter the darkness of the unknown to be met in Pisces.
The eclipse here will drive us strongly towards purification and transformation. This is for our higher purpose and spiritual development, but it may not be without some difficulty. The deity for this nakshatra is Aja-Ekapada ("the one-footed goat"), who is related to Rudra, a destructive aspect of Lord Shiva. This star is associated with darkness and black magic, which lays the groundwork for a very powerful eclipse.
Eclipses are times when we can literally see shadows in the sky, and they are opportunities to see the ugly psychological shadows lurking in our own subconscious. These need to be uncovered and released so we can free ourselves from them. This is a very important time to do sadhana (spiritual practice) and Self-inquiry, so we can know ourselves better and become enlightened by this gift of seeing what is normally in the dark.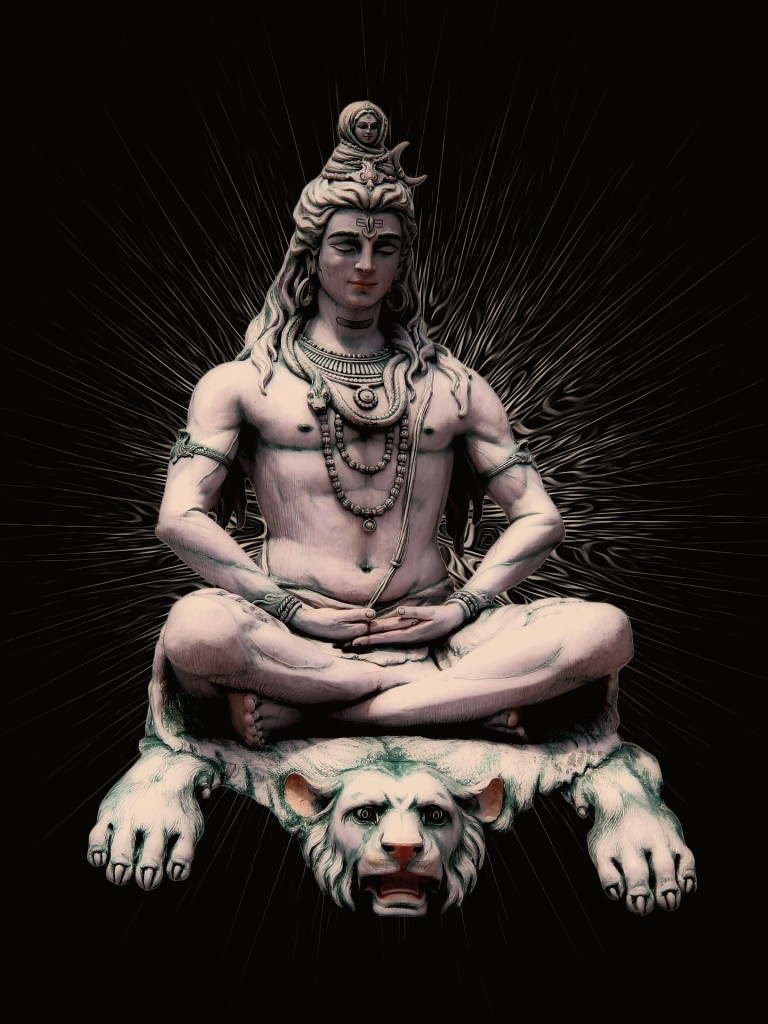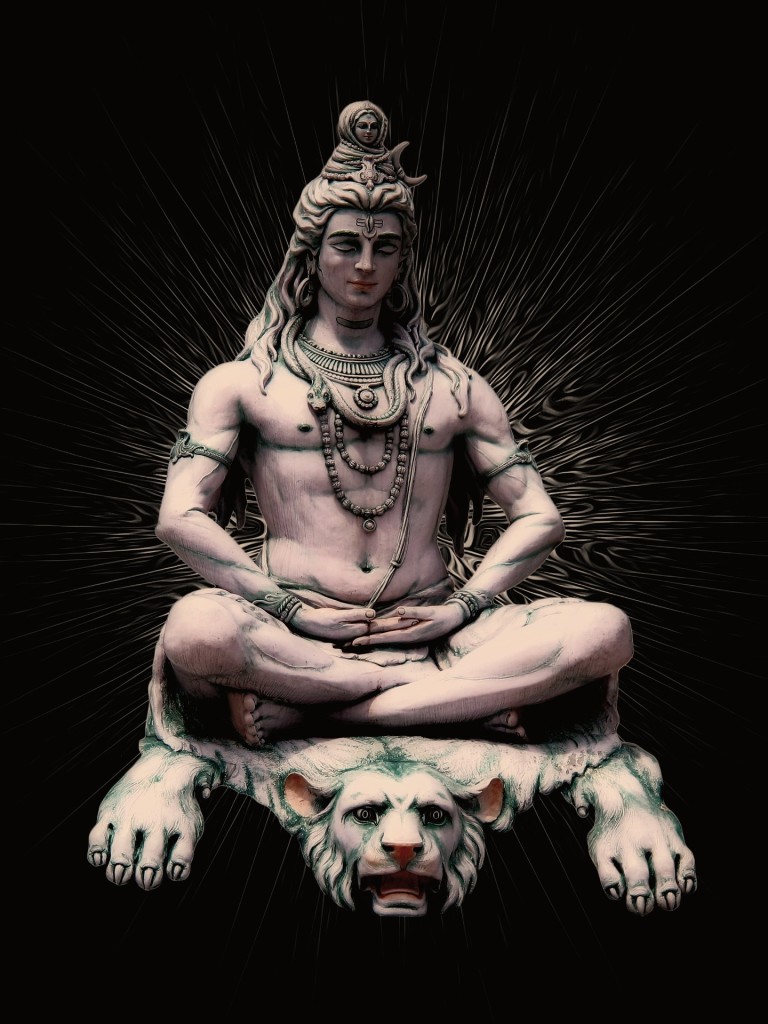 This opportunity is amplified because Sunday night (Pacific, Monday in India) brings the Hindu holy time known as Maha Shivaratri ("the great night of Lord Shiva"). This is the most auspicious night to offer oneself into spiritual practice, in worship of Divine Consciousness. It is typical to stay up all night, fasting and engaging in worship such as mantra, chanting, meditation, and puja. With the eclipse so close at hand, this is an extremely potent time to call upon the light of consciousness and purification.
In Vedic tradition it is thought that the negative energy of the nodes pervades the atmosphere during the time of the eclipse, and it is therefore best not to eat or drink during this time. (The eclipse window is from 3:19pm to 8:34pm PST.) It is also best to refrain from looking at the eclipse directly, or being outside in its atmosphere, especially if you are somewhere the eclipse will be visible.
One more thing to add to the mix on this powerful New Moon: March 8th is also International Women's Day! Let's use this transformative time to honor and elevate the sisters, mothers and daughters of this world!
As a special gift to help you navigate through this time, I've put together a Free e-Book on Rahu, Ketu, and the Eclipses for the 12 Vedic Rising Signs , which includes a forecast for your personal sign!
Eclipse periods are some of the best times to book a personal reading to help you to understand your personal karma and to process the energy brought up by the nodes.
Top Image Credit: "Eclipsed? Not totally" by James Jordan, CC license Attribution-NoDerivs 2.0 Generic