Title Photo by Martina Hoffman
Full Moon in Aquarius in Shatabisha Nakshatra
The Full Moon in Aquarius in Shatabisha nakshatra is happening tonight! The Moon reaches peak fullness at 12:03 am (just after midnight) Pacific time on September 6th, in the middle of sidereal Aquarius, in the nakshatra known as Shatabisha.
Aquarius and Leo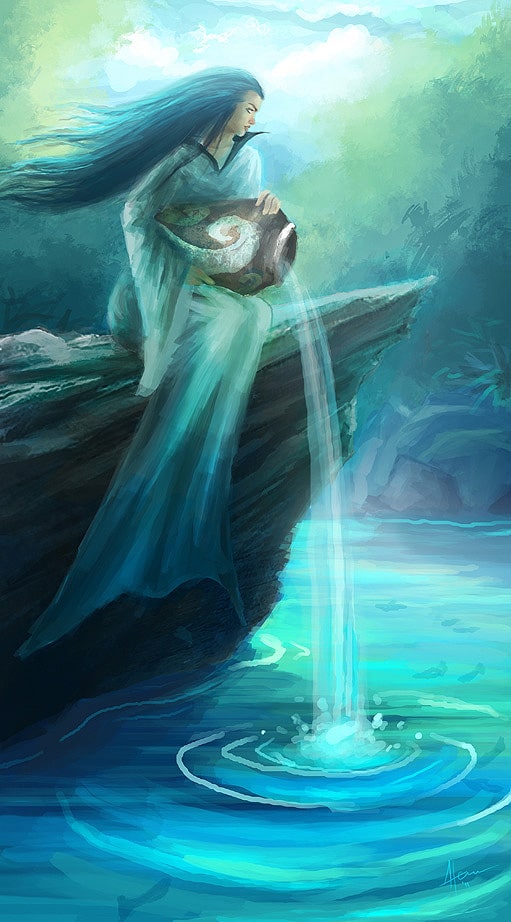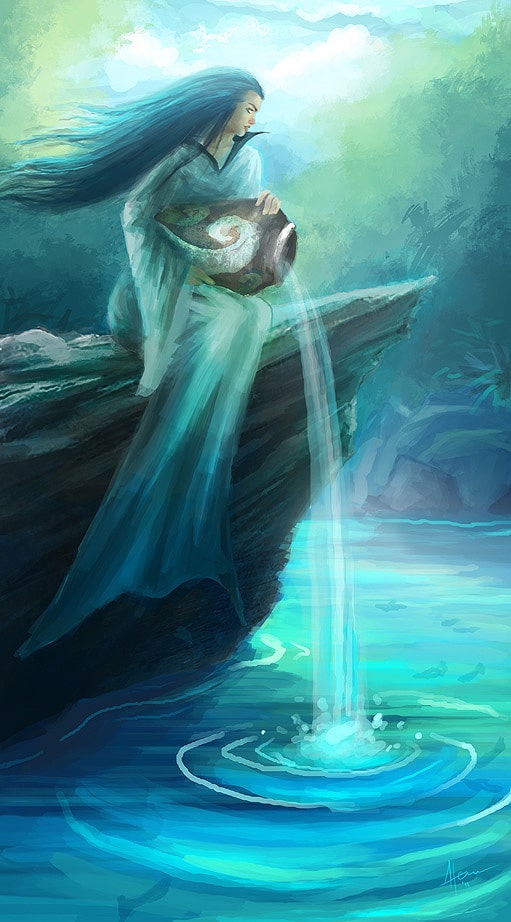 The Aquarian full Moon draws our mind more towards the collective good, and how we can be of service to society, in contrast to the Sun, Mars, and Mercury in Leo, who draw the emphasis to personal power. The Full Moon is a time to harmonize the energy of the two sides of this zodiacal axis, and utilize our Aquarian side to reflect upon service. How we can achieve this while actually standing in our own power and using it for good at the same time?
Full Moon Medicine
Shatabisha, the Vedic star-sign where this full Moon peaks, is a powerful nakshatra for healing of all kinds. Known as the "hundred medicines" or the "hundred physicians," the energy here drives us to explore alternative forms of healing. This includes our quest for self-healing and also the tools that we might use to help to heal others. The deity for this nakshatra is Lord Varuna, the god of the cosmic waters. Let us pray for healing waters as opposed to those that have been so destructive of late!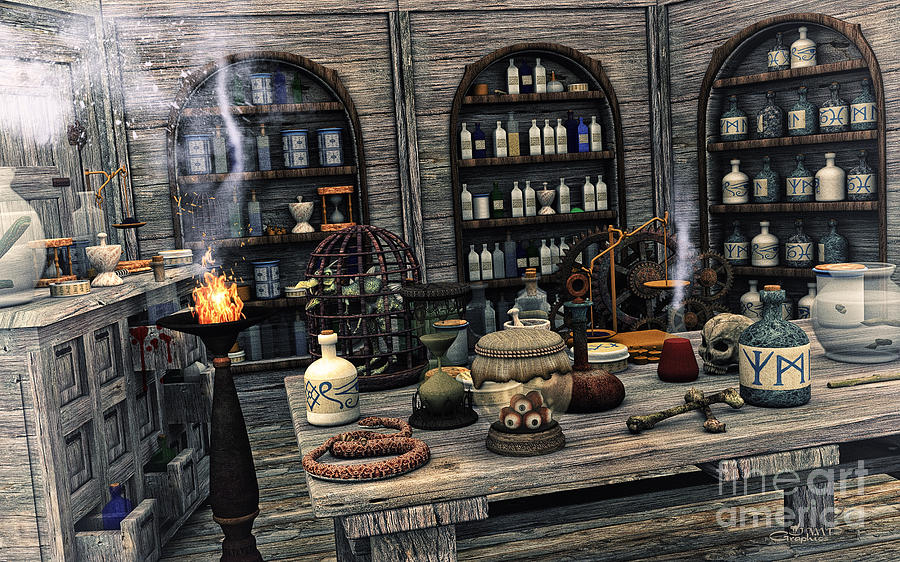 After the intense solar eclipse that began this cycle on August 21st, we have seen a continued onslaught of natural disasters across the globe, and this is a potent time to reach into your apothecary for whatever medicines can help. This might mean different herbs or foods as medicine, or it could also include a practice such as dance or meditation. With the pleasure-loving Venus joining Rahu, be careful of over-indulging, especially if you have a tendency to abuse medicines or drugs.
Rahu, Ketu, & Eclipse Aftermath
The nodes are now on the cusp of Leo-Cancer and Aquarius-Capricorn, respectively. You may have seen some discrepancy among Vedic astrologers in citing the date of Rahu and Ketu's transition from the Leo-Aquarius axis and into Cancer-Capricorn. This has to do with subtleties in the astronomical calculation methods and software settings involved. It may appear as if the nodes crossed the imaginary zero-degree mark on August 17th (as I've cited previously) according to some calculation methods, while other astrologers are still awaiting that change to occur, later in September.
Whether the nodes have technically crossed that imaginary line or not, they are still near the "cusp" of both sign-axes either way. Whenever planets are on the cusp of two signs, they are not strongly established in the energy of either sign, but might actually behave with influences from both of the two signs. Similarly, if someone was born with the ascendant close to the cusp of two signs, they may resonate with the energies of both signs to a degree, rather than one distinctly. Thus, Rahu is now exerting his harsh force (more powerfully because of the recent eclipse) with some energy of Cancer and some energy of Leo.
With all of the recent flooding across the world, I believe we're strongly seeing the energy of Rahu in Cancer coming through. I predicted the "floodgate of the heart" would open during this transit, with perhaps some overwhelming emotions arising. With this recent bout of flooding surrounding the Great American Eclipse on August 21st, there is a strong presence of Rahu-in-Cancer energy visible. Simultaneously, with the multitude of forest fires raging, and the continued intensity of the political arena, we are also still experiencing the Leonian influence on Rahu. Rahu, the demon planet of intensity, appears to be rearing his (detached) head with both the water-power of Cancer and the fire-power of Leo. This influence is acutely felt across the US, where he showed his shadow in full power to begin this Moon cycle.
Mercury, Venus, Saturn & Jupiter
Mercury turns direct today! It will take him a few days to pick up forward-momentum, however, so be aware of potential stagnancy in communication, and the ironing out of details and logistics.
Venus, in my calculations, is now joining Rahu in the open-hearted sign of Cancer. This is a tough position for the planet of pleasure and compromise. Proximity to Rahu could cause us to over-indulge in sensory pleasures, while Venus is already feeling a bit challenged in the sign of the Moon. The Moon and Cancer compel us to open our hearts and bestow loving compassion on everyone. An intelligent Venus helps us to find a balance in the give-and-take of relationships, so with Venus in Cancer we have a tendency to open our boundaries too far, and present the possibility of being (or feeling) taken advantage of. Watch your boundaries in relationships over the next few weeks while Venus transits Cancer, approaching and passing Rahu.
Saturn stationed and turned direct on August 25th, and is now making his final traverse of Scorpio for the next 27 years. This is the home stretch of Saturn's return and Sade Sati for some people, and for everyone it is the time to really reflect on how we have re-committed to our personal transformation over the past three years.
Jupiter is getting ready for another major transit as well, beginning on September 11th when he will cross the imaginary line between Virgo and Libra. For the past thirteen months we have experienced the influence of Jupiterian expansion, luck, and grace in the style of Virgo, in the house indicated by Virgo in our charts. Once Jupiter settles fully into Libra, we will experience this effect in that area of our lives. This could add to some more collective balance and harmony in the world, as we begin to think about applying our principles in a more fair and balanced way. It will also have positive expansive influences on Libra-, Aquarius-, and Gemini-rising people in general. Each sign will gain Jupiter's positive effects in a specific area of life, so look out for the Jupiter-in-Libra forecast coming this month! (Sign up for the free mailing list here if you aren't already on it…you'll also get last year's free Jupiter-in-Virgo e-book if you want to take a look at where this transit already affected you).
Kala Sarpa
The last two weeks since the eclipse had us in a quasi-Kala Sarpa yoga alignment, with all the planets joining or on one side of the Rahu-Ketu axis. (This is using the calculation that puts Rahu in Cancer.) This intensifies everything, including those water-fire effects of the recent eclipse over the US. I'm hoping that the next few weeks will have a lessening of intensity around these themes, especially as the Moon begins his waning journey tomorrow .
If you'd like to see how all of these many influences are affecting your personal natal chart, you can schedule a personal reading with me, Here!
Praying for peace, healing, and blessings for all.
Save