Virgo Full Moon, Hanuman Jayanti, and Retrograde Slowdown
Title Photo Credit: "01 The Solar System PIA10231, mod02" by Image Editor, C.C. 2.0.
This Monday, April 10th brings the purnima full moon phase under a mass of retrograde planets. The Moon reaches peak fullness in sidereal Virgo at 11:08 pm PDT. In contrast to the sensitive and dreamy nature of Pisces that led us into this lunar cycle, the Virgo full moon illuminates for us some more grounded and practical ways of looking at the flood of emotions we have experienced lately.
Venus and Pisces
You probably remember my emphasis on Venus this Moon cycle, since the planet of desire and relationships has been having a heavy influence lately. Venus joined the Sun and Moon in Pisces at the start of this Moon cycle, setting the tone for (another) month of really focusing on relationships and how we go about achieving pleasure in this world. Venus has been transiting Pisces since late January, where he's considered exalted." This time frame has compelled us to realign our desire with the cosmic desire, taking a look at what our truest desires really are, and seeing how that relates to our most cherished values. Pisces is a place where we can learn to surrender into the divine flow, and also come into much deeper contact with our emotions. It's also a sign that brings up the possibility of escapism, so if you have that tendency it's a good time to watch out for it.
Since March 4th, Venus has been on his retrograde course. This semi-rare occurrence (happening once every 18 months), is a time where we seriously back up and reflect on our relationships as well as our pleasures. I have seen a LOT of people experiencing a degree of retreat in relationships as well, feeling more aversion to partners and feeling much more inwardly drawn. We seem to notice everything that's wrong with the relationship, or the partner, or better yet in our own approach to human harmony. It can certainly feel a bit painful at times, but this is an opportunity for us to become more self-aware, and elevate the way that we approach and behave in our relationships.
What recent revelations have you had about your personal relationship style?
When you check in with yourself and allow yourself to feel your true desires, what do you find?
How do your desires relate with your highest values, philosophy, and beliefs?
Virgo Full Moon
This Virgo full moon is a great time to actually seek and find some tangible methods of implementing that elevated approach to pleasure. Virgo is an earth sign ruled by Mercury (the intellect), so this full moon guides us towards practical and implementable tools to improve our modes of relating, and reaching our desires. Jupiter joins the full moon here, so our belief structures and higher guidance is a strong support right now. We have the chance to take tools from our highest teachings and create daily practices and specific methods that take us towards our goals and desires.
What small daily practice can you add to your life that harmonizes both your desires and your beliefs?
What conscious plan of action can you implement, either on your own or with a partner, to better support your relationships?
Chitra
This full moon falls within the section of Virgo known as Chitra, "the brilliant." This is a very potent nakshatra (Vedic constellation) for taking the beauty that we perceive through Venus and birthing it into form in the world. The deity of this star is Vishvakarma, the celestial architect, who reminds us of the cosmic harmonic perfection that is truly an amalgam of beauty and order (think sacred geometry). This concept elicits the understanding that desire and beauty are not exclusive from sensibility and logic.
As your own architect, what steps can you take towards weaving more beauty and harmony into structured practices your life?
So Much Retrograde!
Though the full moon phase usually has us feeling a little bit more active and outward, this time around might really be better served with some personal retreat time. There is a lot to reflect on due to Venus retrograde alone, but on top of that, this purnima also finds Jupiter, Saturn, Mercury, Rahu and Ketu retrograde (the nodes always move in apparent retrograde direction). That's six out of nine Vedic grahas appearing to move "backwards" through the zodiac. This mass of retrograde planets lasts through the week, from April 9th through the 15th.
This could mean that we will experience a major slowdown in almost all areas of life next week. Don't worry, this just means that it's a time to schedule some downtime and go inward. It's not the best time to plan on starting new ventures or important milestones in life. In the area where I live, this week is spring break for a lot of the schools. A little vacation or retreat could definitely be appropriate right now, as things aren't really moving forward anyway in terms of work, relationships, education, and communication. But be prepared for a few possible hiccups in travel logistics or scheduling of events.
On the following Friday, the 15th, Venus will turn direct. We will have hopefully found more clarity around our relationships and desires by then, and can begin to better implement our plan of action the between then and the end of May, as Venus continues his journey forward through Pisces.
Saturn Retrograde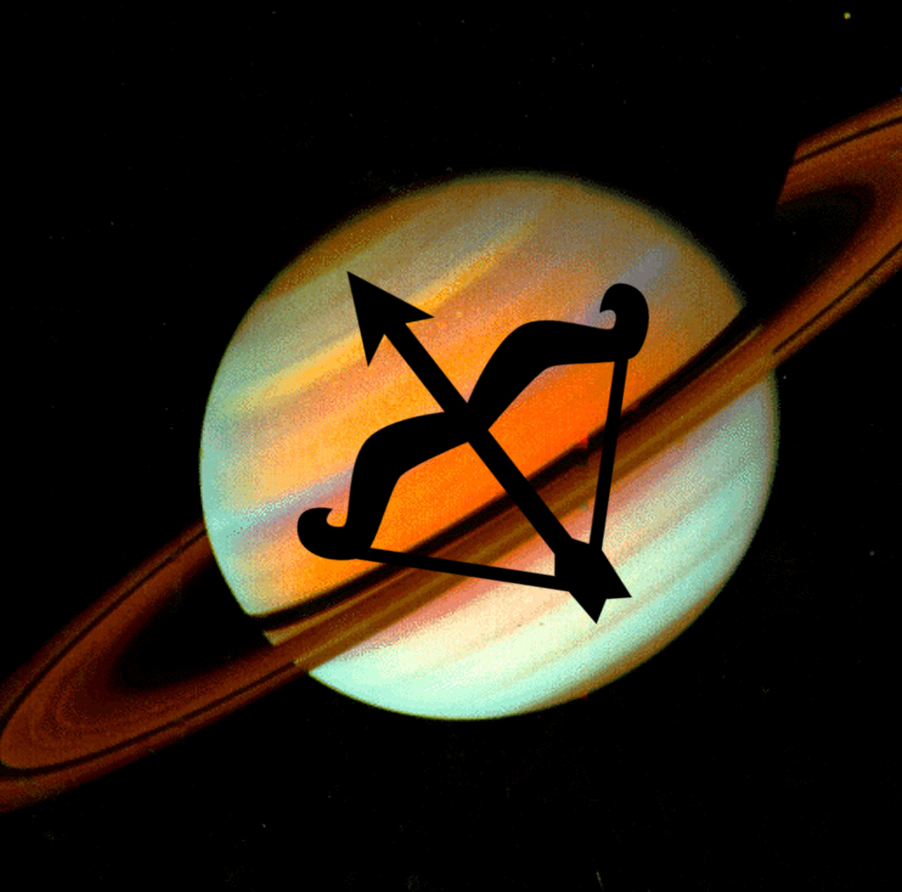 Shani or Saturn is one of the planets whose retrograde motion recently began. He is the planet governing our commitments, perseverance, and work ethic, so with this motion we may be feeling ourselves slow down, and beginning to reconsider our long-term goals, particularly around career. This retrograde transit lasts from now through August 25th, during which time he will transit back into Scorpio (having only recently begun his journey through sidereal Sagittarius). This will give us the chance to take another last look at the commitments we were working through during his Scorpio transit over the last two years, which are very particular for each individual sign. (Email me for the free Saturn Retrograde in Scorpio e-book if you didn't get it yet.)
Remember, above all, Saturn is here to teach us patience. With Mars in Aries while Saturn is slowing down, you might feel like a fireball wanting to speed ahead but frustrated at your ability to do so. This week's mass of retrograde planets is giving you the opportunity to slow things down and turn inward for a minute, reflecting on what is really important.
Retrograde dates to remember:
Jupiter Retrograde: February 5th – June 9th
Venus Retrograde: March 4th – April 15th
Saturn Retrograde: April 5th – August 25th
Mercury Retrograde: April 9th – May 3rd
Hanuman Jayanti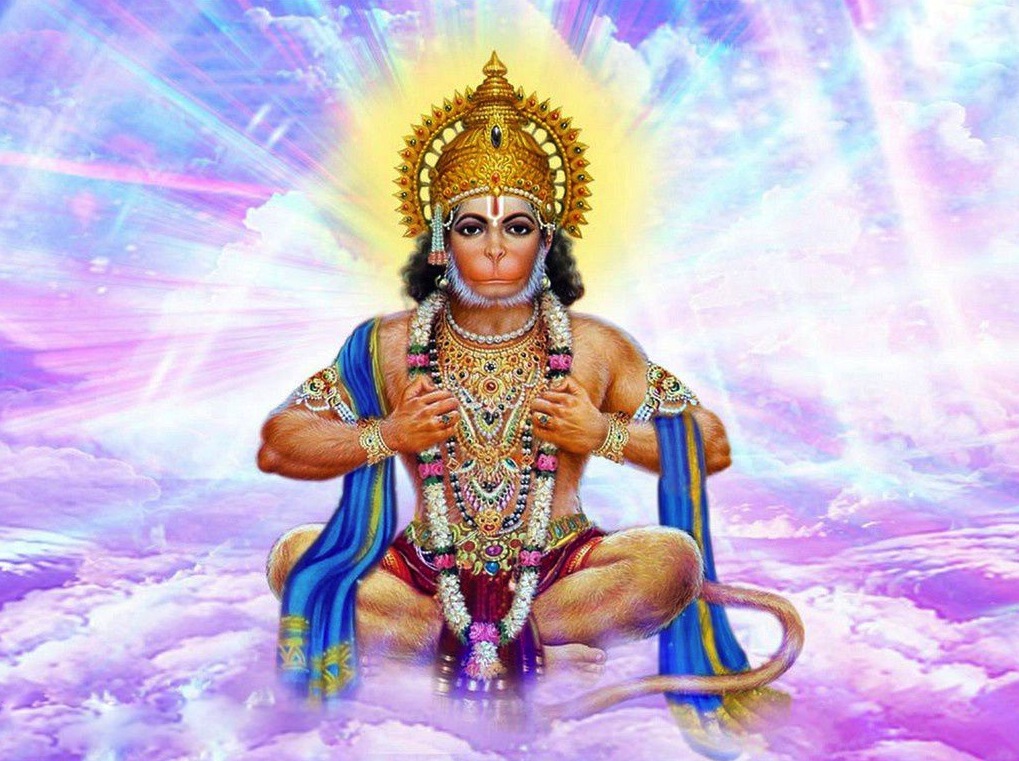 The purnima full moon phase this month also indicates Hanuman Jayanti, the celebration of the birth of Lord Hanuman. This Vedic deity represents the penultimate devotee, and shows us the immense strength that great faith, humility, and service can bring forth from within us. With all of this retrograde motion, and the powerful influence of the "Venus in Pisces" Moon cycle we are traversing, devotional practice is probably the best medicine. Chant, sing, meditate, and especially, find some ways to be of service, in order to honor Hanuman this Monday.
Be sure to follow me and join the mailing list to stay up-to-date with Vedic astrology news and offers!
*I know some Western astrologers cringe to hear Venus called "he," but Shukra is seen as a male deity in traditional Vedic thought … though his attributes are feminine.
Save
Save
Save
Save
Save
Save